Over the past few days I have been getting lots of emails from those of you that are looking for the perfect gift for the foodie in your family. Today I want to share with you some of my kitchen essentials. In my opinion, these are the tools that every cook needs.
One Year Ago: Glittering Lemon Sandwich Cookies 
My Top 10 Gifts for Home Cooks
1. The Professional 600 Series Kitchenaid Stand Mixer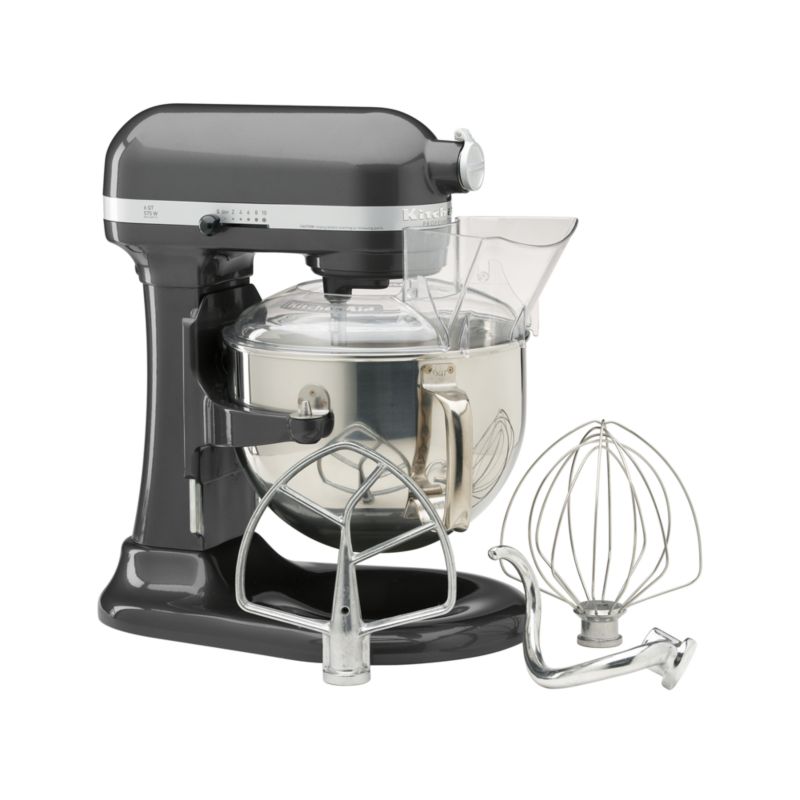 I think of this mixer as my left arm in the kitchen. I am not sure what I would do without it. This thing is a beast! It is the most powerful of the Kitchenaid stand mixers. A 10-speed slide control gives you just the speed you need from a very fast whip to a very slow stir. Whether you want to whip up 8 loaves of bread, 13 dozen cookies, or 8 pounds of mashed potatoes, this mixer can do it, all in one bowl!
2. Cuisinart Prep 11 Plus 11 cup Food Processor
This food processor quickly and easily slices, dices, chops, and purees. It can slice and chop vegetables like nobody's business, mix pizza dough with ease, and emulsify eggs and oil into mayonnaise—all with the push of a button. The 11-cup capacity processor powers through virtually any ingredient with its stainless steel blade. This processor is great for  shortening prep time so you can concentrate on the cooking at hand.
Here is a high performance blender produces lump-free smoothies, creamy hummus, pesto, smooth soups, and pulverized ice. I use this blender so much during the summer to make our favorite tropical drinks during cookouts.
4. Le Creuset 7 1/4-Quart Round French Oven
Every cook knows that a good Dutch oven (also known as a stockpot, round oven, French oven, or casserole) is a kitchen essential. Last Christmas I received my first Le Creuset French oven and immediately fell in love. Made of cast-iron, which is known for its heat distribution and retention, this French oven cooks foods evenly and gently without hot spots. The even heat distribution and heat retention is great for cooking on the stovetop or finishing in the oven. The perfect choice for braises, pot roasts, and stews, but it can also be used to deep-fry foods and boil pasta.
5. Cuisinart Frozen Yogurt, Ice Cream & Sorbet Maker
Here in Sweet Pea's Kitchen we love ice cream! Ice cream is not just a summer treat in our house so that is why I included it in my top 10. I love this ice cream maker, with just the push of a button you can have creamy, delicious ice cream in minutes! It also makes frozen yogurt, sorbet, even frozen drinks. The large capacity mixing bowl lets you make up to 1-1/2 quarts of your favorite smooth and creamy frozen treats. Essential for summer entertaining! I bought mine at Williams Sonoma where they give you a free second freezer bowl!
Here is one kitchen gadget that I use not only for cooking and baking, but also as a diet tool to weigh my portions of food. The digital scale accurately measure ingredients for cooking and baking, something that measuring cups can never measure up to. No matter how precise you try to be with measuring cups, even if you "dip and sweep" or scoop,  you could be off by as much as 10 percent—a variance that, in baking, can mean the difference between a dense cake or a fluffy, tender crumb. I love that the display panel pulls away from the base, making it so much easier to check the readings when the container overhangs the platform.
7. Wusthof Classic 8-Piece Knife Set with Block

A good set of knives are essential to any cook. I love this 8 piece set that includes the perfect knife no mater what you are doing. These knives cut through tough meats, vegetables, fruits, and crusty breads with ease. Knife blocks are great to give as gifts during the holidays, however if you are searching for just a chef's knife, the Wusthof Grand Prix II Chef's Knife can't be beat!
8. Instant Read Thermometer: Splash-Proof Super-Fast Thermapen 
There is nothing worse than food that has been overcooked (well maybe undercooked 😉 ). You spend hours preparing the meal only to have the main dish overcooked and dry. With this instant read thermometer you will no longer have to suffer through an overcooked meal. If you are looking for one to use for your holiday meal I like to use the ThermoWorks Original Cooking Thermometer for roasts. It has a probe that you insert into the roast. When the roast is at the correct temperature an alarm goes off letting you know the food is ready. This thermometer is essential for holiday turkeys and hams.
With all the cookies I crank out of this kitchen, I always rely on this cookie sheet. It is made from heavy-gauge 3004 aluminum that heats rapidly and evenly. It is super easy to clean. It is also under $25, making it a great buy for the baker in your family.
10. Wilton Avanti Everglide Metal-Safe Non-Stick 12-Cup Muffin Pan
I always get emails asking which muffin tin I use to make cupcakes and muffins. I really like this muffin tin because it has oversized handles where I can hold on to the tin with an oven mitt and not worry about denting my fresh-baked goodie. Since it has a nonstick surface, my muffins pop right out without sticking.
So there you go…my top picks for the foodie on your list. Do you have a favorite thing that you would add to my list? I want to hear about it! I am always looking for new things to add to my kitchen. Happy holidays and happy cooking! 😀